Top 10 DIY "Ball Drop" Decorations-New Year Craft Idea 2021
Top 10 DIY "Ball Drop" Decorations-New Year Craft Idea
With the winter season comes the excitement of New Year. It is a good time to keep the children of all age involved in different easy craft and DIY activities. Kids of all age love to do something on there own to help decorate their house. Here are collection of some easy ideas that will help children of all age show their creative side this new year.
Making DIY Crafts and activities that are easy and kid friendly is a good idea for seniors to spend some good quality time with children. These ideas can also be used for celebration in school and DIY projects.
Here are Top10 "Ball Drop" Decorations DIY Ideas
1. DIY NEW YEAR'S EVE BALL
From Tatertots & Jello
I love these sparkly New Year's Eve balls! Cut some glitter paper into strips (color of your choice), and fasten them at the top and the bottom, then fan them out and hang them around the house at various levels!
2. A New Year's Eve Ball From Baby's Breath
via gardenista.com
3. DIY New Year's Eve Ball using plastic cups
via hallmark
4. Glittery Ball Drop
5. Ball that can be a Photo Frame too
6. Glitter Disco Ball
via ohhappyday.com
7. Simple Light Ball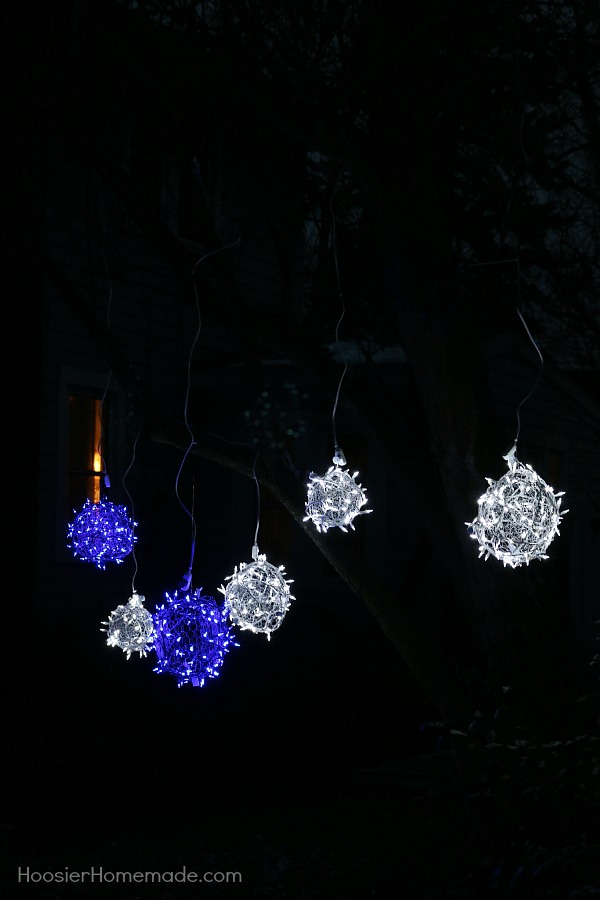 via Hoosier homemade
8. Plastic Glass Light Ball
via eHow
9. Hanging Bubbly Ball Decorations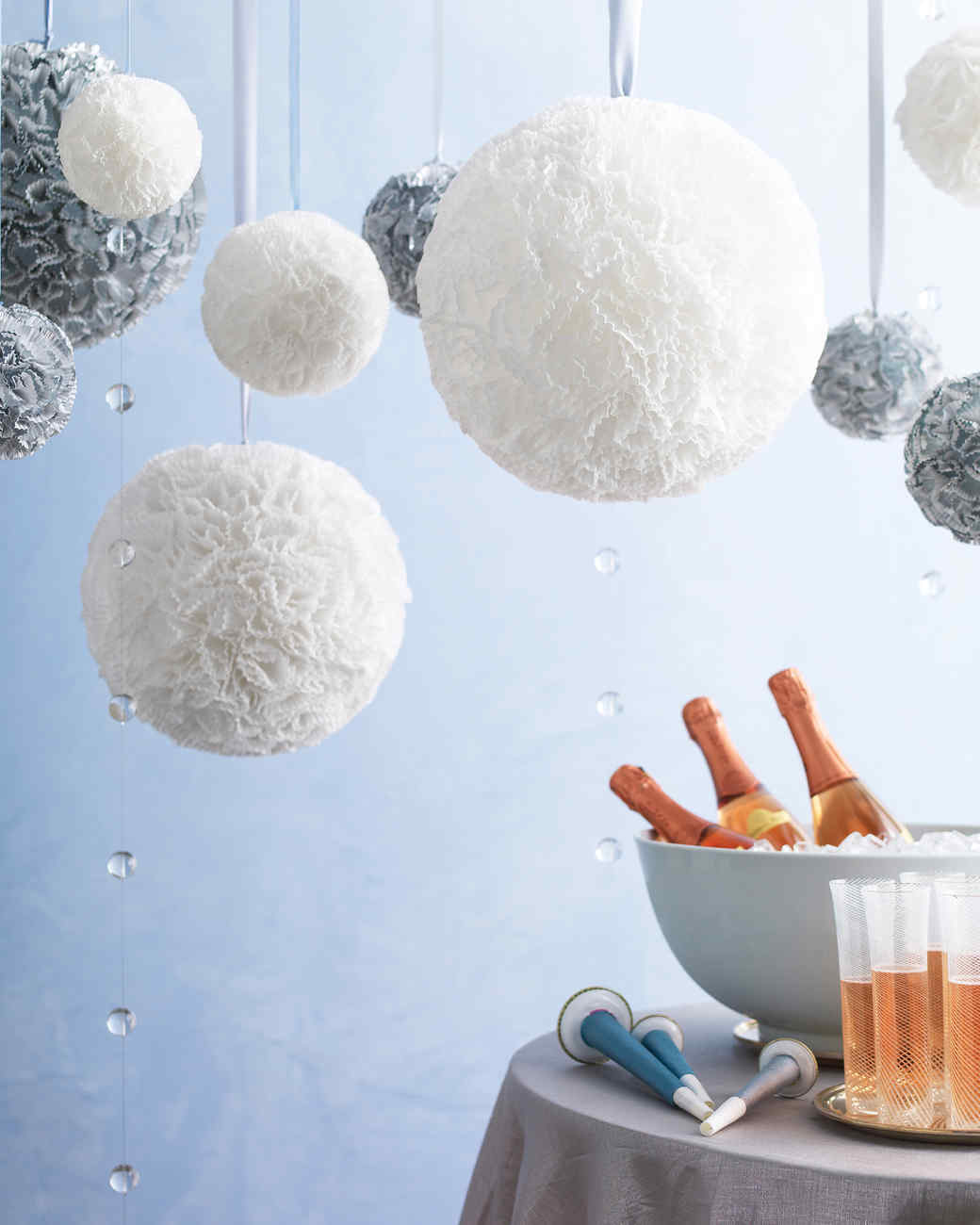 via Marthastewart
10. Pin Ball Drop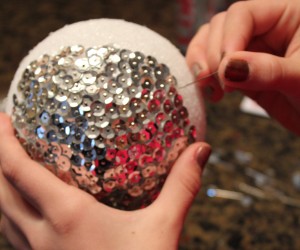 Via mommysaver
Also Try Top 10 DIY "NOISEMAKERS" – New Year Craft Idea. SIMPLE WAYS TO RING IN THE NEW YEAR